There are many things that people remember about the wedding, how beautiful the bride was, how delicious the food was, how charming the ceremony was; but very rarely people remember the wedding parties. With a little effort and creativity, people can be made to remember how exhilarating the wedding party was.
Here are some interesting ideas to make your wedding a standout celebration.
Arrange a Reception Lounge
During the wedding celebration; especially after the dance people would be exhausted and spent. Give guests a place sit back and recharge, to mingle between dance breaks and to grab bites of snacks or drinks by creating a lounge area at your reception. Arrange the space with some snuggly décor and fill couches or chairs with plush cushions and plenty of pillows to sink into.
It is the perfect way to keep everyone at the party comfortable and happy. Reception lounges make sure that the guests attending the party are enjoying even when they are resting. To make the setting more interesting and cozy close off some portions of the lounge with curtains to create a VIP vibe.
Also See – 7 best ideas to make your own wedding invitations
Reception Ushers
Ushers are very important at a wedding as they perform many roles and duties like escorting guests to their seats before the ceremony, rolling out the aisle runner, and acting as general guest guides. They always make the execution of plans at a wedding party glitch free. If you have many cousins and friends to be the groomsmen and bridesmaids you can designate the extra members as ushers. This always helps you to include more people in your wedding day fun without overdosing on bridesmaids or groomsmen.
The reception ushers can escort guests to their seats, help them with directions and supervise other activities going on during a party. Error-free execution of a wedding party sure makes it fun and memorable.
Guest Transportation
You can not only make the wedding party enjoyable and fun; the journey to the wedding venue can be made cheerful thereby making the whole event delightful. This idea can be incorporated only if your party venue is away from the wedding ceremony location and if you are planning on shuttling your guests from the ceremony to the reception. You can augment the excitement of the guests and make them party ready by rendering the transport amusing. You can decorate the vehicles in novelty designs like a float or you can rent cool vehicles and if your budget is not strapped something astounding like a limousine can be rented.
You can even lift the wedding transportation to new heights with a hot air balloon ride. Or, if it will suit your wedding style, get nostalgic with some charming yellow school buses.
Pre-Ceremony Cocktails
Pre-ceremony cocktails are not as trivial as it sounds. Pre-ceremony cocktails or welcome drinks are the portion of your feast that the guests taste first. After the ceremony, all the standing during the proceedings and if the reception is far, all the commute make the guest tired and yearning for something refreshing. The cocktail should refresh the guest and make them hold over till the feast is served. It should be welcoming and should set the tone of the remaining feast.
Your guests will not expect any drinks until the reception. Serve them some luscious pre ceremony to surprise and please them. It is ideal to set up a table of light beverages on the way into the ceremony than to serve them personally. Rather than serving familiar flavors, discuss with your caterer and ideate a unique and delectable drink.
Standout Escort Cards
Nowadays escort cards are indispensable at a wedding and they can be made more than just a white paper with names printed on it. Some brides are not able to wrap their head around the concept or at least a little confused about the difference between them and place cards. Even though escort cards and place cards are both used to help the guests find their spots, they are, in fact, very different things.
Escort cards can be upgraded and made creative and memorable. Instead of  paper cards that gets crumbled and thrown away; ameliorate your escort cards to something worth keeping or even worth eating! Try handmade cards or metal engraved or edible cards. Make them so alluring that the guests are forced to save as a souvenir of your wedding.
Welcome Bags
Your wedding day is the day when your friends and relatives shower you with goodies and gifts. Reciprocate the love by gifting something to the guests as well. Make your guests feel like special and loved by presenting welcome bags that go beyond a map and a few snacks.
You can assemble an assortment of goodies like cards, gift cards, welcome notes, small bottles of wine, perfumes, chocolates and what not. You can stuff the gifts into a wooden or paper boxes or even a tote bag and adorn it with a bow or beautiful message.
A DIY Flower Station
Do you wish to make your wedding party activity based and fun-filled? Let your female guests stand out with their own corsage or boutonniere and let them know that their beautiful presence at the party is important and special to you. You can set up a DIY flower station at each desk so that the guests can indulge in some activity while sitting at the table. Consult your florist about setting up the parts of flower station. You can provide some sturdy blooms like roses, tulips or mums, colorful ribbons, pins, scissors, tapes and easy-to-follow instructions.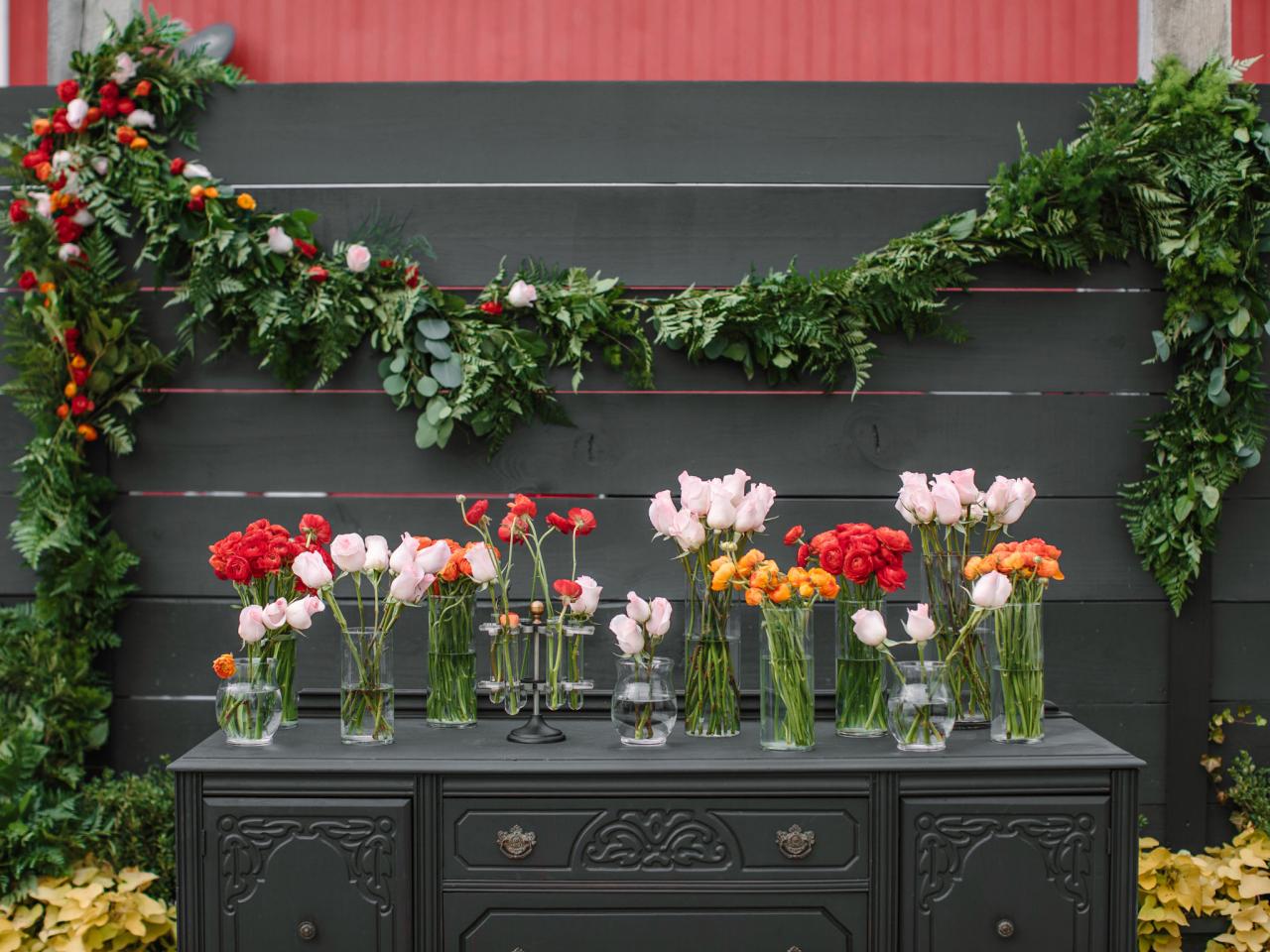 Selfie Booths
If you are looking for ways to entertain your guests and to make the party livelier; install selfie booths. The wedding is an event where everybody clicks pictures, so give the guests a space to click selfies, as much as they want without any hindrance. Set up a spot at the entrance or away from the crowd and install a good light source for the photos, also add some posters, twinkling lights, statues or elements of your wedding theme in the background. You can add the couple's picture or the date of the wedding so that every picture getting in the selfie booth becomes a memory.
Convenient Child Care
We want everyone at our wedding to witness the ceremony without any hindrance and to enjoy the party to the fullest. But that is always a distant dream for parents of small kids. Out of the hundreds of guests that grace the occasion, it is possible that a few of the guest would be bringing kids. Kids are always difficult to handle; they not only trouble the parents but also the people around. Kids can throw tantrums right in the middle of the ceremony or party. You can set up a kid's room at the party venue where kids can be safe and hang out together. If possible hire a babysitter and so that she can handle your youngest guests; so that their parents can enjoy the event tension-free. Try to set up the room close to the venue that parents can stop by to check in on the kids often and then rejoin the party easily.
Stock the room with games, snacks, a portable DVD player, and coloring books to keep them entertained, and make sure there are soft sofas and blankets for those inevitable naps.
A Bubbly Bar
The toast time can be made fun by providing an assortment of flavors to the guests to personalize their champagne. We try many new things and a wedding and incorporate many ideas to existing traditions, but toasts have always remained the same. It is always just champagne and talking. You can discuss with the bartender and make a list of things that would complement the champagne or wine. Make toast time delicious by letting guests customize their drinks with fruit purees, citrus twists, lavender sprigs, and flavored ice cubes. Arrange them tidily on a table and provide enough spoons or other cutlery so that the flavors can be easily transferred to glasses of bubbling champagnes.
A Memorable Guest Book
Just like a photograph or a wedding video; a guest book too serves as a wonderful memorabilia of the wedding. It will be an absolute delight to read the thoughtful notes that the guests have written about you and your wedding.
If you are planning to set up a guest book; think beyond the typical guest book. You can make your guest book more visually compelling by providing a Polaroid camera. Guest and write and click a picture at your wedding and affix it to the guest book. Another cool idea is to ask guided questions in your guest book. Some people might struggle to put their feelings into words; such people can also thus contribute to the guest book. Ask questions like where will you be 10 years, your first pet's name or the places you are visiting for the honeymoon. Another creative option is to create a jigsaw puzzle of your photo and let guests sign each piece.
A Family Tree Seating Chart
A hell lot of effort has to be put into crafting a seating chart but it will be still a boring list of seating information. Seating charts can be made interesting and efficient by following a family tree style. Make a family tree and hang it somewhere at the seating area and if possible add the pictures of each guest; we might not recognize all our relatives with just a name.
This will help the guest to know all the relatives and bond with them. You can show the guests how they're connected and get the dinner conversation started. You can also include friends chart, like school friends, college friends, and friends from work, so that they will also feel special. Also, place a sign at each table showing relationship the between people sitting next to each other; it will help break the ice for those who haven't already met.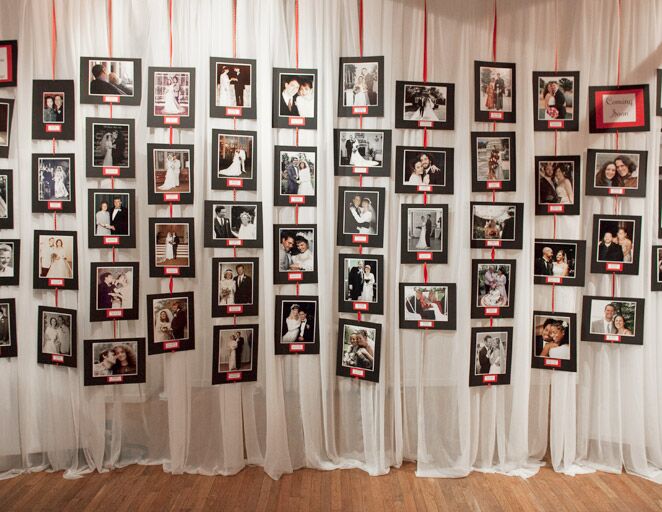 A First-Dance Confetti Drop
Let the dance floor be filled with confetti showers when the couple takes their first steps as husband and wife. The couple taking the dance floor is one of the highlights of every wedding. After long hours of standing and maintaining the posture, they can be themselves and start having fun from the dance floor. Confetti adds a special touch to your dance performance, makes it entertaining and the pictures of it are bound to look stunning. Select the material of your confetti according to your dance style and songs. Use glittering and funky confetti for speedy music like a rock and roll. Use fresh flowers or petals for songs that are slow and romantic, like a slow jazz number or if you plan to waltz. Notify your venue managers and florist and make prior arrangements, to allot cleaning staff to clean the confetti after and to procure the flowers. Also, make sure that the confetti you use does not stick to the skin and make skin irritations.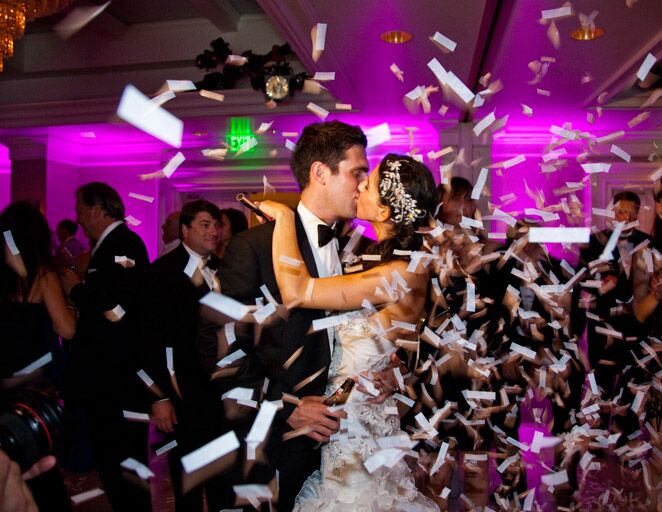 A Video Confessional Booth
Bring a fresh twist to photo booth by upgrading it to video booth. Install a video camera, a light source, and some props so that guest can record easily record quick meaningful, fun messages for the couple. You can archive all the messages and you can also ask the videographer to include some snippets of all these messages into your wedding video. You can also paste questions in the photo booth that you want your guests to answer.
Make sure the booth is well lighted and the camera is rightly focused. You will not get time to check all these in between the party, if you miss any of these checks you will end up getting poorly-lit or badly- focused pictures.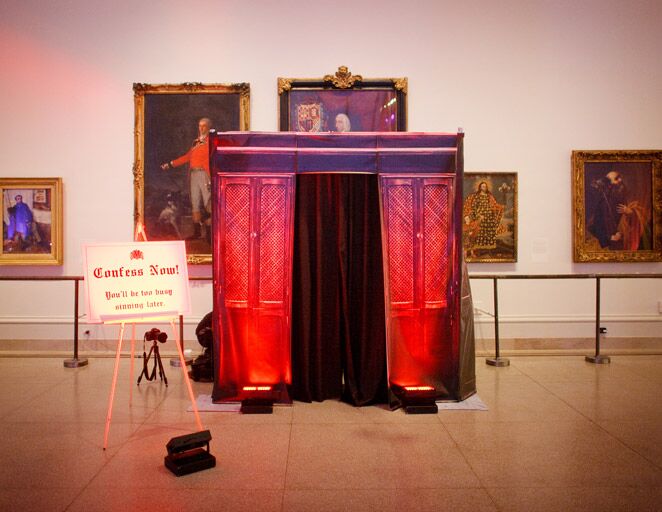 A Hip After-Party
After the ceremony and the reception, arrange for a hip after party. Deviate from the tradition of hitting the bar with your friends for some drinks; plan a post-wedding bash for you and your party-freak friends. Arrange for the party within the premises of your wedding reception venue.
But make sure that the space has completely different ambiance from your reception. Hire a DJ and if possible a karaoke bar, smoke machines and lasers if your budget is not strapped.
Allover Lighting
Lights are the biggest decorators of any venue. It improves the visibility of a venue and livens up the place. Use lights according to the event, bright lights and DJ lights can be used for the party whereas for the ceremony or reception go for mood lighting. Always include twinkling lights on the walls, so the pictures clicked that background would look magical with spots of bokeh in the backdrop.
Another idea to be creative with light is to project models of snowflakes or falling leaves to add dramatic shadows to a boring, beige wall. You can also add illuminated funky geometric patterns on the walls or floor and also a monogram to the dance floor; this will instantly upgrade the venue. You can also use illuminated words or small messages to add to the fun.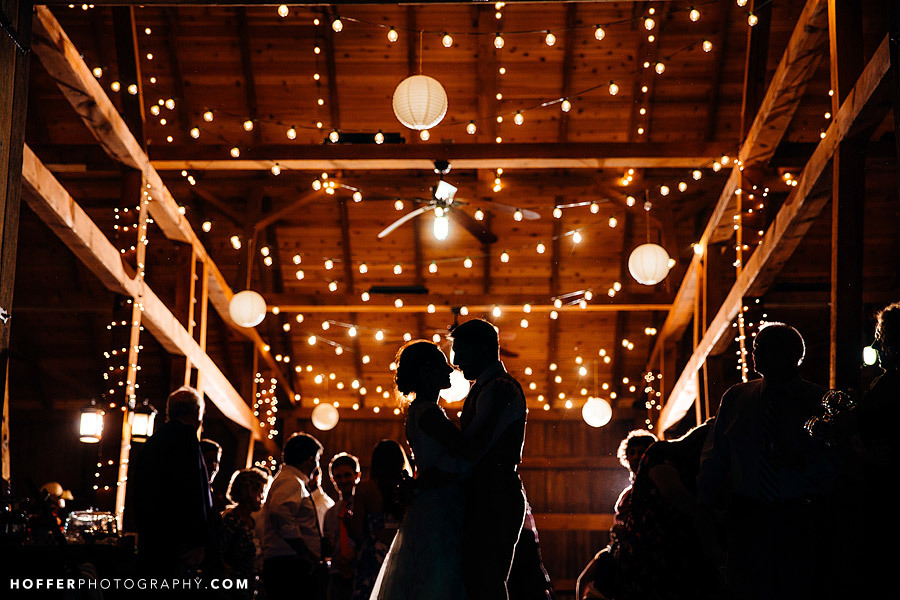 A Decked-Out Entryway
After the ceremony make your walk out as husband and wife festive. Decking all the exit way with flowers or other adornments will drain your budget and will take a lot of time and effort to arrange. But this plan cannot be fully avoided as the entrance and exit way would look plain and boring without any fandangle. You don't have to stack a million flowers or 20-foot tall decoration piece all across the way to make this plan work. The same grandeur can be achieved using fewer flowers and less money.
Avoid thick piling of flowers and tinsel; keep a space between them as fewer looks better. Using ribbons along with flowers would enhance the outlook of adornments and minimizes the requirement of flowers.
Surprise Wedding Music
Weddings are incomplete with music, but we all know that is going to be played at a wedding ceremony. We know the ceremonial music, wedding march music and all the other music that are repeatedly played at a venue.
Hire a jazz trio or a Spanish guitar player to surprise the guests, when they only expect a string quartet. Blow your guests away by bringing some classical jazz performances, which everyone loves. Try to hire a mariachi band, a barbershop quartet or even a bluegrass group to get the party going during the cocktail hour. You can also surprise your partner by making the band play any of her favorite music. If possible make arrangements for the guests to request song or to dedicate songs to the couple. A DJ is absolutely indispensable during the party time. Consult your musicians and set the songs beforehand to make sure that things flow like a melody.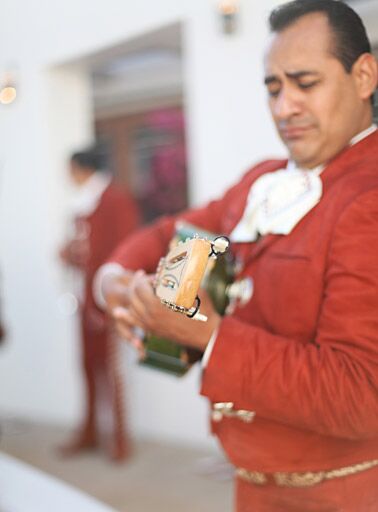 A Wedding Dress Change
Once the wedding ceremony is over every couple, especially the bride would be dying to get out the hefty gown. But wedding outfits are always heavy and difficult to manage because nobody wants to look plain and dull in simple outfits. But you can have a wedding outfit change after the ceremony. That way the bride gets to wear a humongous gown when she walks down the aisle and enjoys the party comfortable. You can go from a classic wedding dress for the ceremony to a shorter, party-friendly dress at the reception. If you wear a sparkly, white dress it will be in-sync with your wedding gown and will suit the dance floor as well. You can also wear a cocktail dress or you can design your gown with detachable train and flairs so that you can remove the extra layers and make it short. Chance you high-heels and heavy jewelry while you change and you are ready to rock the party.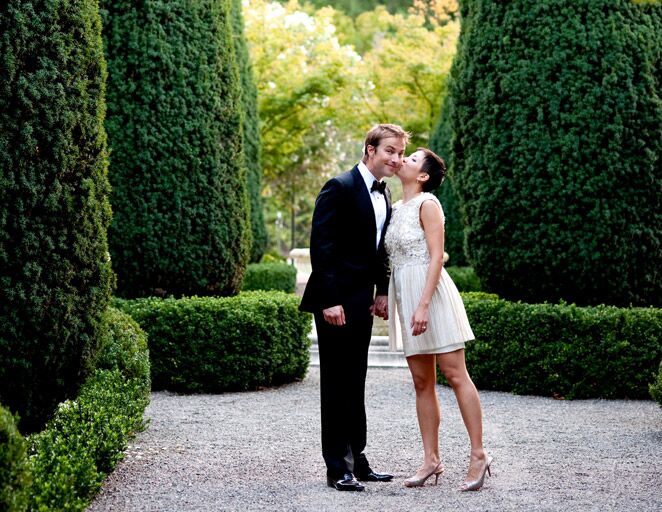 Cocktails Served with a Twist
Serve your cocktails in an unconventional way. There are many ways to do this. You can have drinks and hors d'oeuvres displayed on colorful trays and delight the guests'. You can also arrange the cocktails on shelves of a makeshift bookcase-turned-bar. You can grab the guests' attention by serving the cocktails in metal or even wood container rather than glass-cocktail glasses. Set up a cocktail bar at the entrance when the guests arrive so that the party begins the moment they arrive.
Surprise Dance Performance
Don't limit your dance performance to waltz, take a few dance lessons before your wedding. Hire a choreographer and learn the steps for group dance along with your bridesmaids and groomsmen. This would be a delightful surprise for everyone gathered at the venue. Make your dance steps simple so that everyone can join and repeat the steps. You can also try your hands at some new dance forms like learning a high-energy swing routine or a sultry tango and surprise everyone during your first dance.
For an unexpected surprise, you can arrange a dance of old couple in the family or even your dad or grandpa in on the act.
Social Media Integration
Make your wedding a social media savvy event. Set up a website for your wedding and keep it updated. Assign someone to handle the site and to regularly upload details and updates. That way your wedding will be witnessed by the whole world.
You can also set up a computer or tab in the venue where the guests can upload Instagram feeds or live tweets about the wedding. If you have vloggers among your guests, you can request them to vlog the highlights of the wedding.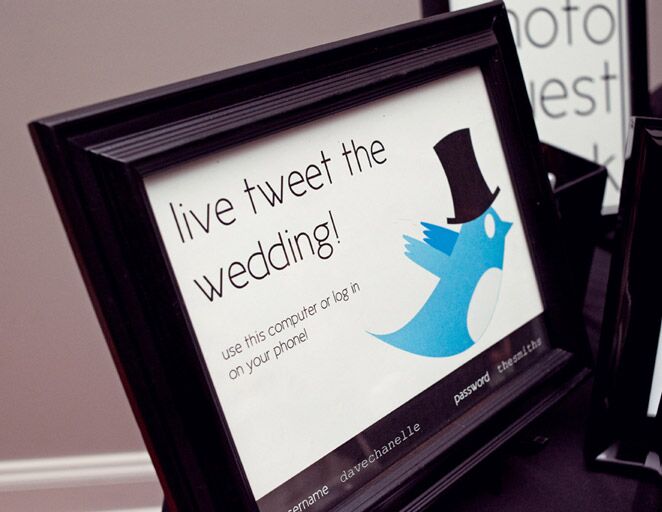 Killer Midnight Snacks
Liven up the party with late-night nibble and snacks just when everyone thinks the feast is over and fun is winding down. Delectable snacks like crinkle French fries, potato chips, chocolate chip cookies, muffins, milk shooters, a fully loaded taco bar, scones or even a waffle truck!
Plan Surprise Entertainment
Plan a surprise performance for the wedding, where everyone one can sit back and get some entertainment. The couple can get the attention shifted from them for some time and relax for a while. The performance will be more enjoyable when people don't see it coming.
Surprise your loved ones with unexpected entertainment like a salsa dancer, magician, mariachi band or even an acrobat performance.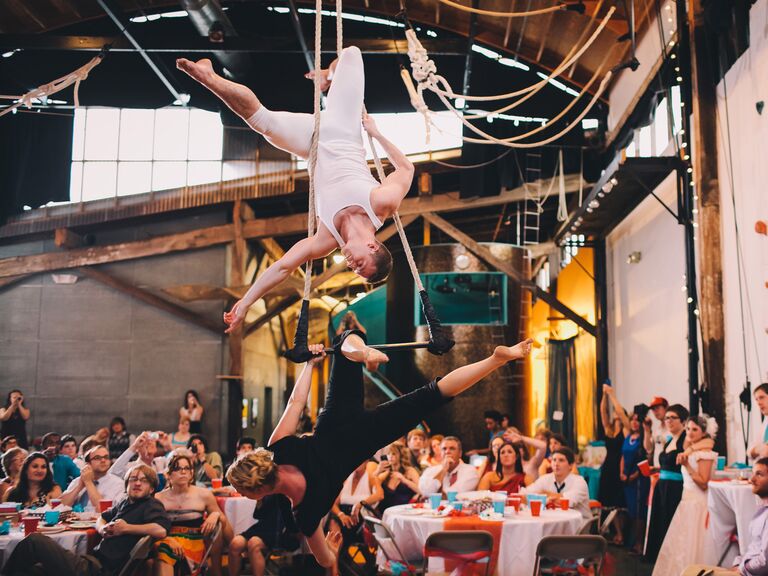 Also See –How to find the perfect wedding venue